Managed IT Services for Business
IT Support Dublin & Nationwide
is brought to you by IT.ie. This website is used to inform you on everything you need to know about Office 365 and its' ever-expanding family. You can setup a free trial, check out pricing or read the blog on what changes or planned updates are taking place on Office 365.
The home of subscription-based Managed IT Services. IT.ie specialise in providing IT Support to SME's throughout Dublin & Ireland.
is brought to you by IT.ie. This website is used to simplify the entire support process. We provide Remote IT Support that is safe, reliable, and completely secure. You Call. We Connect.
Established in 2004 by Eamon Gallagher the company was called PCtechnix. Initially, the company began as a break/fix IT Support company. In 2016 the the company successfully acquired the 2-letter domain name and quickly re-branded as IT.ie. We then began transforming the business to a strict Managed IT Support organisation. 
A lot has happened since then. Read our full story HERE.
AT IT.ie we deliver our services via our flexible Managed IT Services.
What is Managed IT Services?
Managed IT Services is a subscription based model of IT Support that requires little or no upfront capital investment on the part of the client. When you pay for your monthly or bi-monthly electricity bill, you expect to have power. This is how we view IT Support Srvices; as just another vital business utility that you expect to work, for you.
We won't try to sell you something that you don't need. A senior IT.ie representative calls to to your place of business to discuss your requirements. This is followed by a simple to understand proposal that outlines what you require and only what you require, to ensure your IT infrastructure efficient, effective, secure and ready for the future.
We provide the highest standard of Managed IT Support,  as well as Hardware Sales and a wide range of IT Solutions to business customers of all sizes throughout Dublin and Nationwide. 
The IT.ie team provide a great service. Their attention and knowledge was paramount in bringing our offices from one laptop to a fully functional networked office. Work flow has improved and our new systems look great! The back-up support is also fantastic, always a pleasure dealing with them!
The Support Team at IT.ie have been unbelievably helpful each and every time we have looked for help. I highly recommend them to all potential clients. Olive Reddy Greeneform Ltd
"IT.ie have been providing the highest possible standard of IT Support to St. Canices G.N.S for over 13 years now. I regularly recommend their services to other schools and would encourage anyone to explore their full range of product & support packages".
Eamon and his team recently carried out a survey and upgrade to our Wi-Fi system in a residents amenity area. It was carried out with no interruption or downtime to our residents which was wonderful. Our experience has been very positive and i would have no hesitation in using IT.ie for any future work for their experience and professionalism .
As clients of IT.ie, I find this company very efficient and responsive. They played a very important part in setting up my new office and showrooms and were very helpful with all our requests.
"The team at IT.ie did a fantastic job helping us update the IT equipment and infrastructure in our school and their support service since has been excellent. Highly recommend IT.ie for schools."
Eamon and the team in IT.ie have managed our IT support and hardware needs since 2003. During that time, they have advised us on network infrastructure, security, policy implementation and hardware options. They support our business operations 24/7/365 and we value and recognise their essential partnership. We look forward to continuing our working partnership with them into the future.
We use IT.ie managed service package and find it excellent. They in effect are our IT department and provide excellent service for both our office and field-based employees.
The support team at IT.ie are fantastic. They are fully connected to our systems and get things fixed very quickly. A very good ticket system that gives you confidence it will get sorted.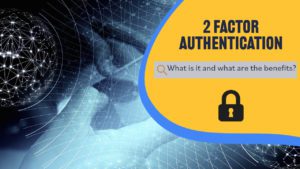 Data Protection
2 Factor Authentication or 2FA is a security measure that requires you to provide two separate pieces of information before you are granted access to an online service. In the past, it has been far too easy for hackers to obtain credentials and access your online services. By implementing 2FA you are telling the online service that you are in fact, who you claim to be.
Read More »
Office 365
Microsoft 365 for business, previously known as Office 365 is so much more than just Microsoft Office in the cloud. It is an entire ecosystem of tools and applications that fuel business growth. Here are some of the key benefits of Microsoft 365 for Business.
Read More »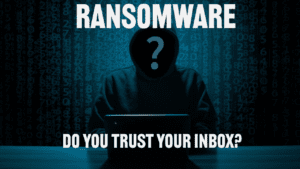 Ransomware
Email is the No.1 threat vector and most cyber-attacks including ransomware occur because of an action carried out by the recipient of an email. So, do you trust your inbox? The following tips are designed to help you investigate an email and avoid falling victim to a ransomware or other cyber-attack.
Read More »
Call
Dublin 01 8424114
Cork (021) 2038189
Galway (091) 353328
Belfast (028) 91422084
Do you have a question or simply want some IT advice for your business. Just fill in the form below and we'll get right  back to you.